Dr.Amol A Annadate
M.B.B.S,MD (Pediatrics)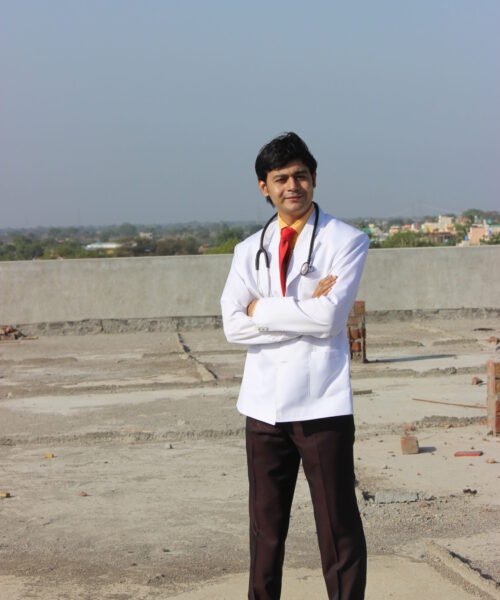 Dr. Amol Anndate , Paediatrician and Neonatlogist by profession, orator and author at heart , Medical Entrepreneur and educationalist by elevation, Health Activist at soul .Being a multifaceted dynamic personality he rapidly recognized as celebrity doctor, prominent social and well known media figure acquiring a unique position among the  Who's who of the Country. Dr. Annadate completed his MBBS from the prestigious Seth G. S. Medical College and KEM Hospital Parel, Mumbai. He has to his credit a bright academic record right from standing first in the state in Std 12 th. He completed his MD, DCH and DNB in Paediatrics. He pursued higher studies in Paediatrics, Neonatology and completed fellowship in Neonatal intensive care.
He runs a 250 bedded, Anand Multi Speciality Hospital, at Vaijapur in Aurangabad District of Maharashtra. He is the Chief Medical Director of the following institutes: –
– Anand Ayurved Medical College
– Postgraduate Teaching Institute, Vaijapur Academy of
Higher Education.
– Anand College of Nursing
– Anand college of physiotherapy
– Anand International School
He is a famous orator and a motivator and is invited worldwide for various talks. He is a national as well as an international faculty in medical conferences. He is also the youngest recipient of the prestigious 'Arogya Dnyaneshwar Award and Ramnath Goenka Award for journalism.
He is active in Medical Journalism and also he is a well-known bestseller Writer and Columnist. He regularly writes in leading newspapers like Indian Express, Hindustan Times, The Week, Dainik Loksatta, Maharashtra Times, Sakaal, and Dainik Divya Marathi. He has to his credit five Bestseller books-'Vaidyakiya Bodhkatha', 'He Bolaylach Hawa', Samjun Ghya Corona, and Eka Medical College Che Balantpan, and the English book Its High time we talk. English book is among the first 50 Amazon best sellers In INDIA presently. He also owns Dr. Amol Annadate App.
He is a regular panelist and guest on news channels like times now, news 18, zee chowistas, ibn lokmat, abp majha.
He runs an NGO, 'Aanand Charitable Trust' working for the betterment of health in a rural area. He is a council member of the Prime Minister Skill development corporation, Ministry of Labour, New Delhi.
He is a popular social media figure and is active on  YouTube with a huge viewership all over the world. He holds a unique world record on Facebook. One of his posts on Facebook has been rated as the post in any regional language with the highest reach of 21 crores in two months in the history of Facebook.
His website, www.amolannadate.com has hits from all over the world and serves as a unique online health information portal.
Medical Director